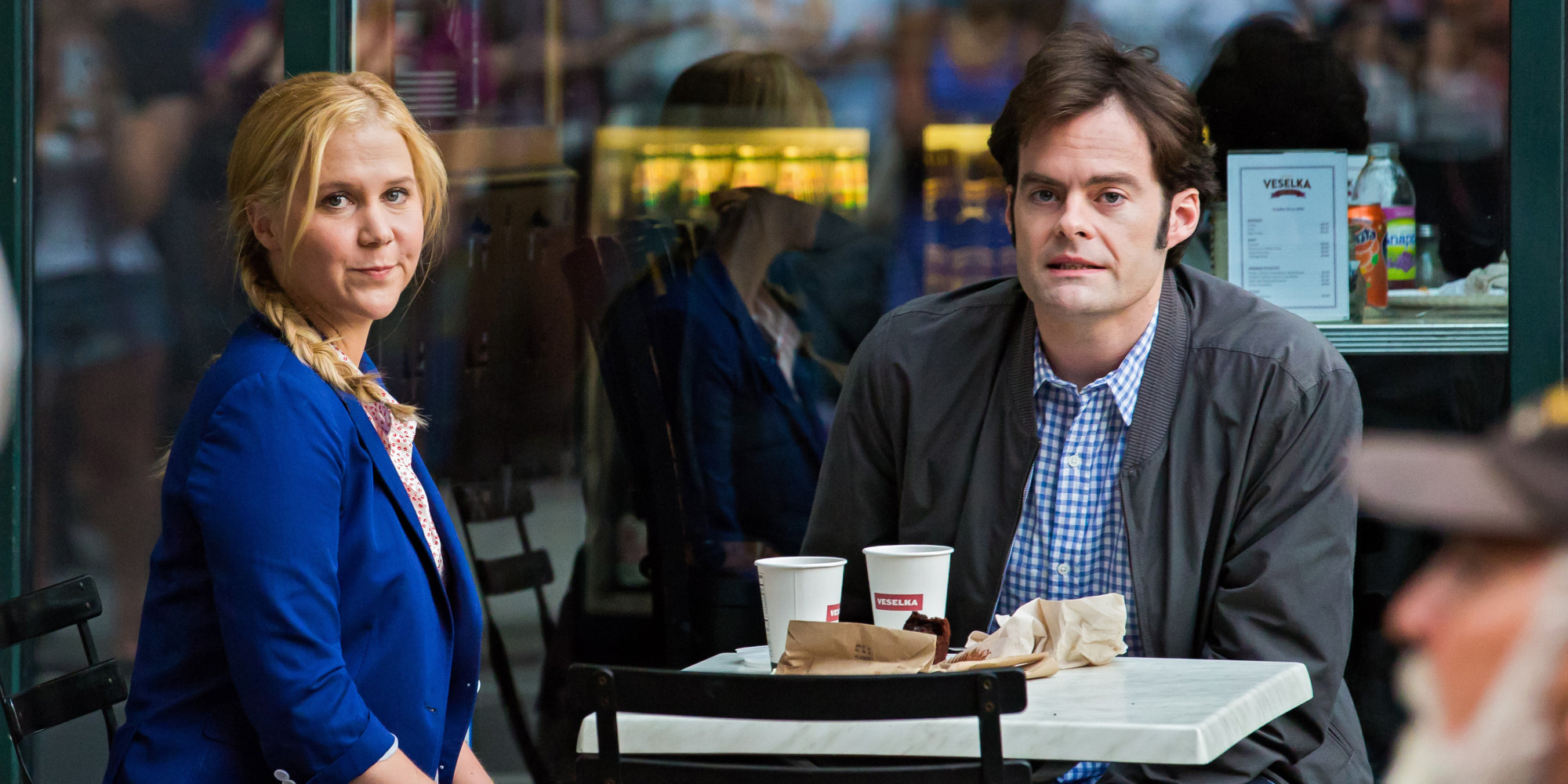 Written by Amy Schumer, with herself as main character Trainwreck is of to a good start. You have probably heard of her, Amy Schumer has her own comedy show called 'inside Amy Schumer on youtube's free to watch Comedy Central channel. She's one of the funniest female comedians at this time even though her humor isn't for everyone, it tends to get a bit sexual.
Trainwreck takes a look at Amy's life. With an alcoholic father that recently got put in a retirement home, a sister who got it all together, a career for a men magazine, an overly active sex life and a boyfriend that may or may not be gay the movie begins with some quite awkward but realistic scenes.
!!! Spoiler Alert !!!
All in all, I think this is a great chickflick. Sometimes it's a bit long, it could use some more humour but it's mainly realistic which does it a lot of justice. Amy isn't the best looking girl, but since she wrote the script she was obviously the best choice to play the role.
I do think the end is a bit over the top. The dancing with the cheerleaders, I like that they made it so she can't really follow the dance for a 100% but in al reality I didn't feel that she was that close with them to be able asking them for help. I also don't feel like any actual person would put their heart on the line with a big plan like that to win their boy back. Most of us ladies will just be sobbing… In our bed… With ice cream. My rating? An 8 out of 10 it surely was a movie I enjoyed watching!