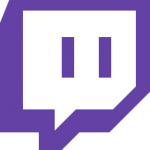 Twitch has done it again! There's currently over 9000 viewers, a rough 50 000 – 60 000 people watching a marathon of 'The Joy of Painting' with Bob Ross on Twitch.
Twitch gave the official launch of their creative section a big success! The series got launched on the 29th of October, which is also the birthday of Bob Ross. You can enjoy 9 days of oil painting on his channel. Twitch ads; "If you create along with Bob Ross, tweet out your creation to @twitchcreates!".
Watch live video from BobRoss on www.twitch.t

Along with the newly opened channel and the streaming of 'The Joy of Painting' there is a new Twitch emoticon made available. Kappa with an afro!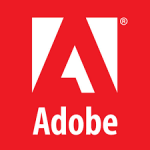 Twitch works together with Adobe for their creative section. Adobe might ring a bell when I mention Photoshop, Lightroom, Illustrator and many other programs. They are currently the leading brand of computer software for artists. You can buy their software or download the free trial on their official website. It's a must have for Photographers, illustrators and graphic designers!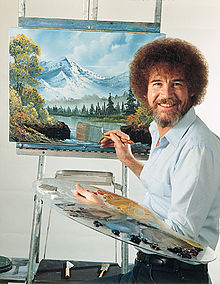 Bob Ross was born on October 29, 1942 in Dayton Beach, Florida but he was raised in Orlando. He was a painter and television host on PBS in the United Sates. His series The Joy of Painting also aired in Canada, Mexico and quite some countries in Europe. Mountains and snow recur a lot in his paintings since he worked in Alaska as the first sergeant in the U.S. Air Force Clinic at Eielson Air Force Base and as a part-time bartender.
After leaving his job at the Air Force and starting the series  'The Joy of Painting' he also sold several art related materials  such as art supplies, videos and how-to books which got him his earning, since his paintings were donated to the PBS stations.
His wet-on-wet oil painting technique wasn't quite popular before the series. He is most known for his landscape paintings, creating trees, mountains, trees, water and clouds in a matter of seconds.
Ross had been diagnosed with lymphoma which pushed him to retire his job as a public broadcasting host on May 17, 1994. On the 4th of July, 1995 he died at the age of 52.
Will you be streaming or having a look around in the Twitch – Creative section soon? Let me know in the comment section bellow! Don't forget so share this with your friends and family for that great feeling of nostalgia.
---
 cover picture by Twitch.tv/sohlol